A welcoming day care nursery for children 3 months - 5 years
Every parent/caregiver wants the best start in life for their little one, and we do too. Established in 2003, The Rise & Shine Day Nursery, Peterborough, is an environment that encourages development at an early age, giving your child the encouragement they need to reach for their dreams.
We have both part-time and full-time places at our nursery, offering children a fun and exciting home-from-home to learn and grow. Our aim is to provide a safe and stimulating setting for every child, encouraging their inquisitive mind whilst offering personal care and attention from all of our staff. We're passionate about getting to know your child, and them us, in order to provide the level of care they require to flourish. To support this, we welcome parent involvement and collaboration regarding each child's learning experience, celebrating family individuality for a full and rounded solution to childcare. Simply contact us to learn more today.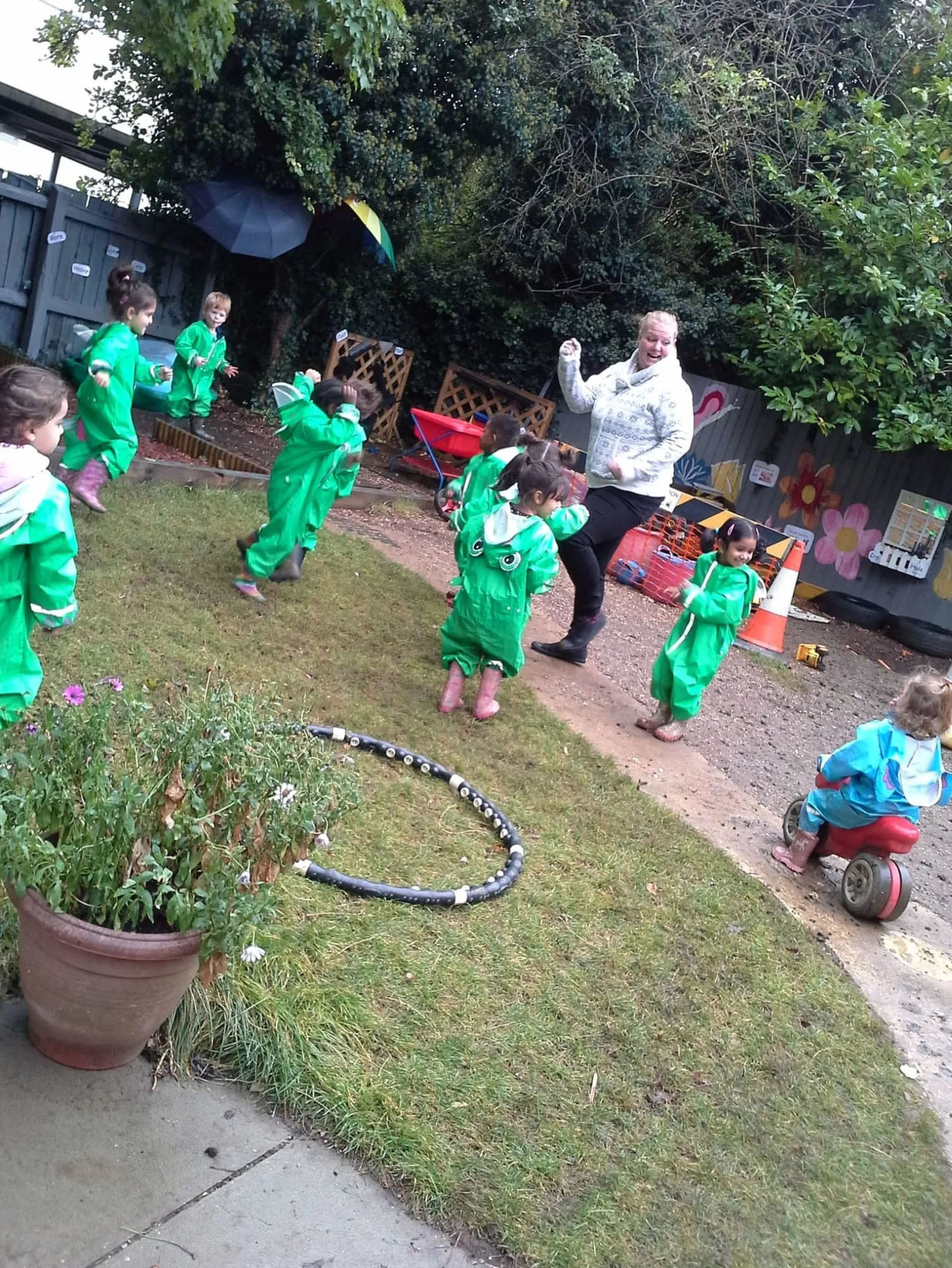 Our mission
To give your children the best start in life by bringing together high-quality early childhood education and sound, loving childcare support.
We take pride in creating not only a nursery but a small, friendly community where children benefit from continuity in care, stability and a fun home learning atmosphere. To accomplish this, we have assembled a group of passionate, DBS checked childcare professionals who are dedicated to creating a loving, understanding space for all children.
Your child is our priority
Finding the right care provider for your child isn't easy, but Rise & Shine Day Nursery can promise exceptional services at prices you can afford. To help with payments, we accept childcare vouchers, offer a 7% NHS Staff Discount and Sibling Discount, and provide 15 and 30 hours government funding. We believe no child should miss out on the best nursery experience, so we'll do all we can to help you get on board.